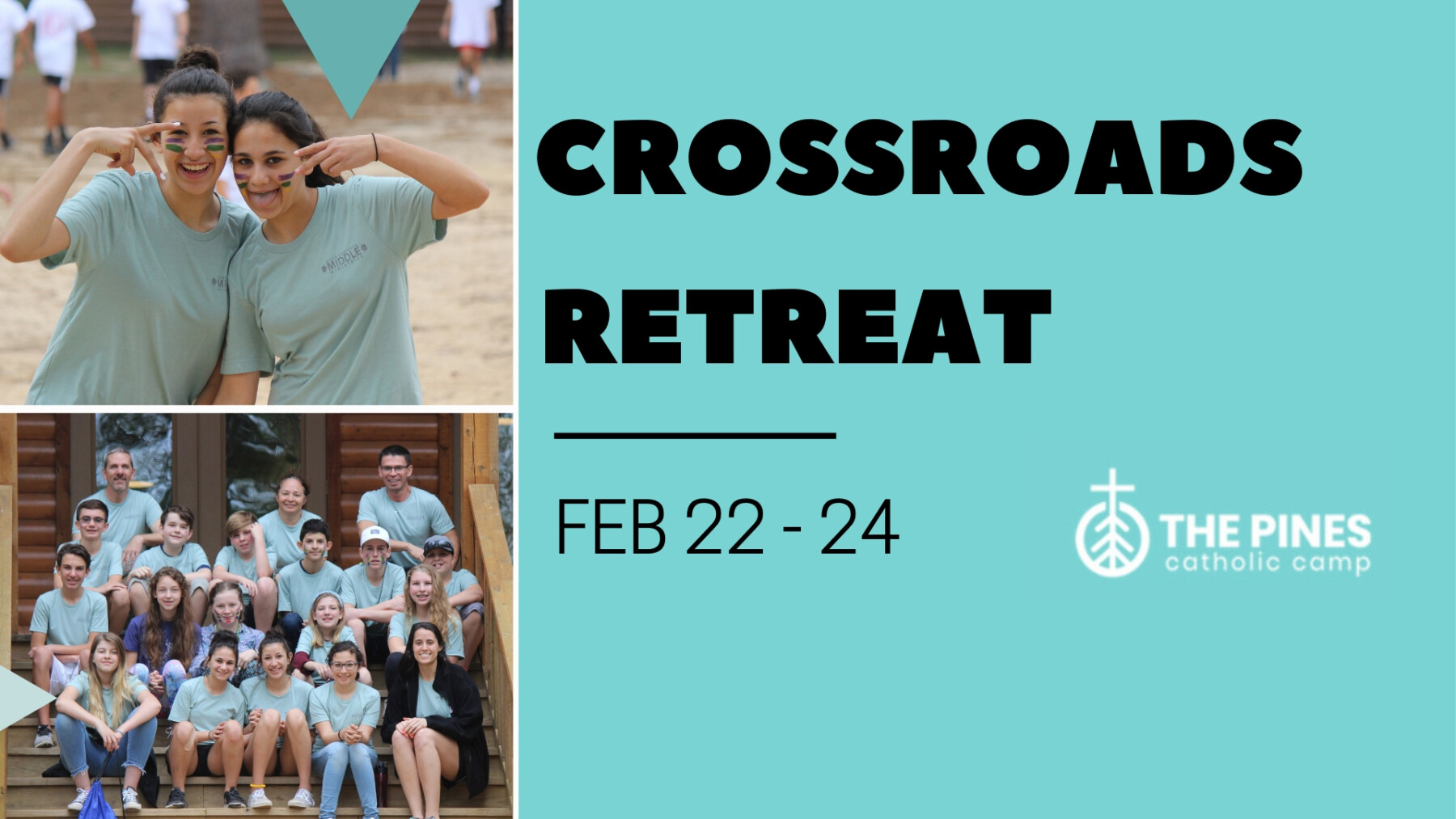 Daily from 02/22/2019 to 02/24/2019
Crossroads Retreat 2019
***Crossroads Retreat Flash Sale - $175.00 per student good from January 9 - 23 regular price ($190.00 per student) resumes after Jan. 23***
Who: 7-8th Grade
When: Feb 22-24th
Where: The Pines Catholic Camp (transportation to and from GSCC—need parents to volunteer!)
What: An amazing adventure into the piney woods of East Texas! Join us as we grow in our Faith through talks, small group discussion, Adoration, and Mass, and friendship as we play games and venture onto the high ropes and low ropes courses!
Cost: $190 (includes food, lodging, high ropes course, etc.)
Spaces are limited—17 males, 17 females!
Adult Volunteers Needed: We are in need of parent volunteers to help with transportation to and from camp, as well as two additional male and two additional female chaperones to stay the weekend. Adult chaperones are invited to participate in the activities with the youth, but will also have time for their own personal retreat time during the weekend.
***Crossroads Retreat Flash Sale - $175.00 per student good from January 9 - 23 regular price ($190.00 per student) resumes after Jan. 23***
Don't miss out! Spaces will fill up fast! Registration ends February 14.
If you are registering as an adult volunteer (and not registering a student for this event) please click the button below.