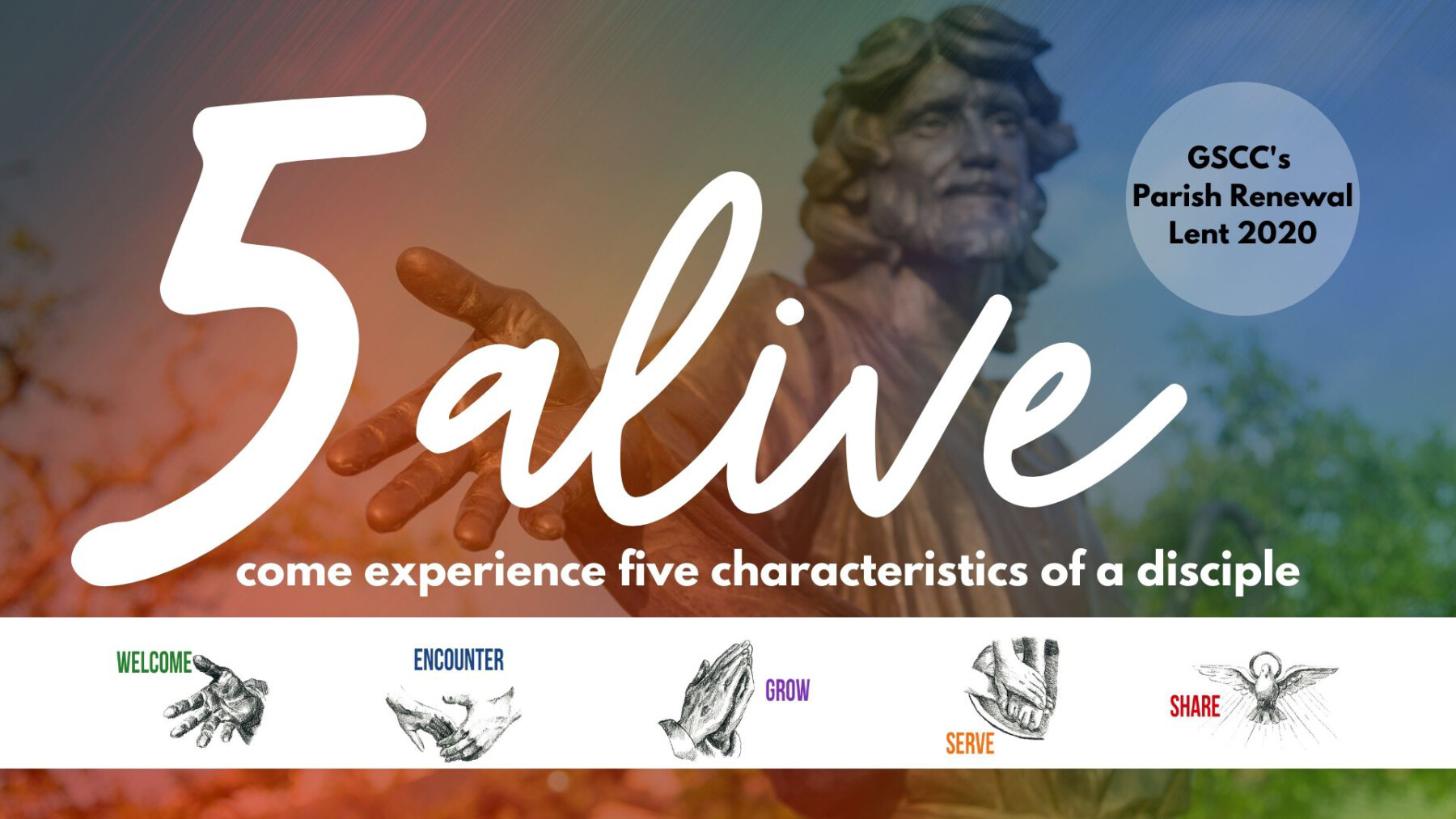 Wednesday, February 19, 2020
,
6:00 PM - 9:00 PM
Location: Parish Hall Center, 1000 Tinker Road, Colleyville, TX US 76034
DOORS OPEN 5:30PM
5 Alive is a parish renewal unlike any that we've experienced at Good Shepherd.

We'll even have a house party with country artist Bradley Banning!
Join us for 5 Alive, our Lenten Parish Renewal, as we continue to be disciples and make disciples. As a parish, we've cast a vision for living out five characteristics of a disciple. At 5 Alive, we'll move that vision into an experience -- an experience that will fully engage us all in our mission of discipleship and evangelization. Come experience five characteristics of a disciple and become empowered to follow Jesus in the unique ways that He is calling you.
Our parish renewal is for ALL AGES, and dinner will be served!
Child care is available for ages 1 & walking - 5 years old.