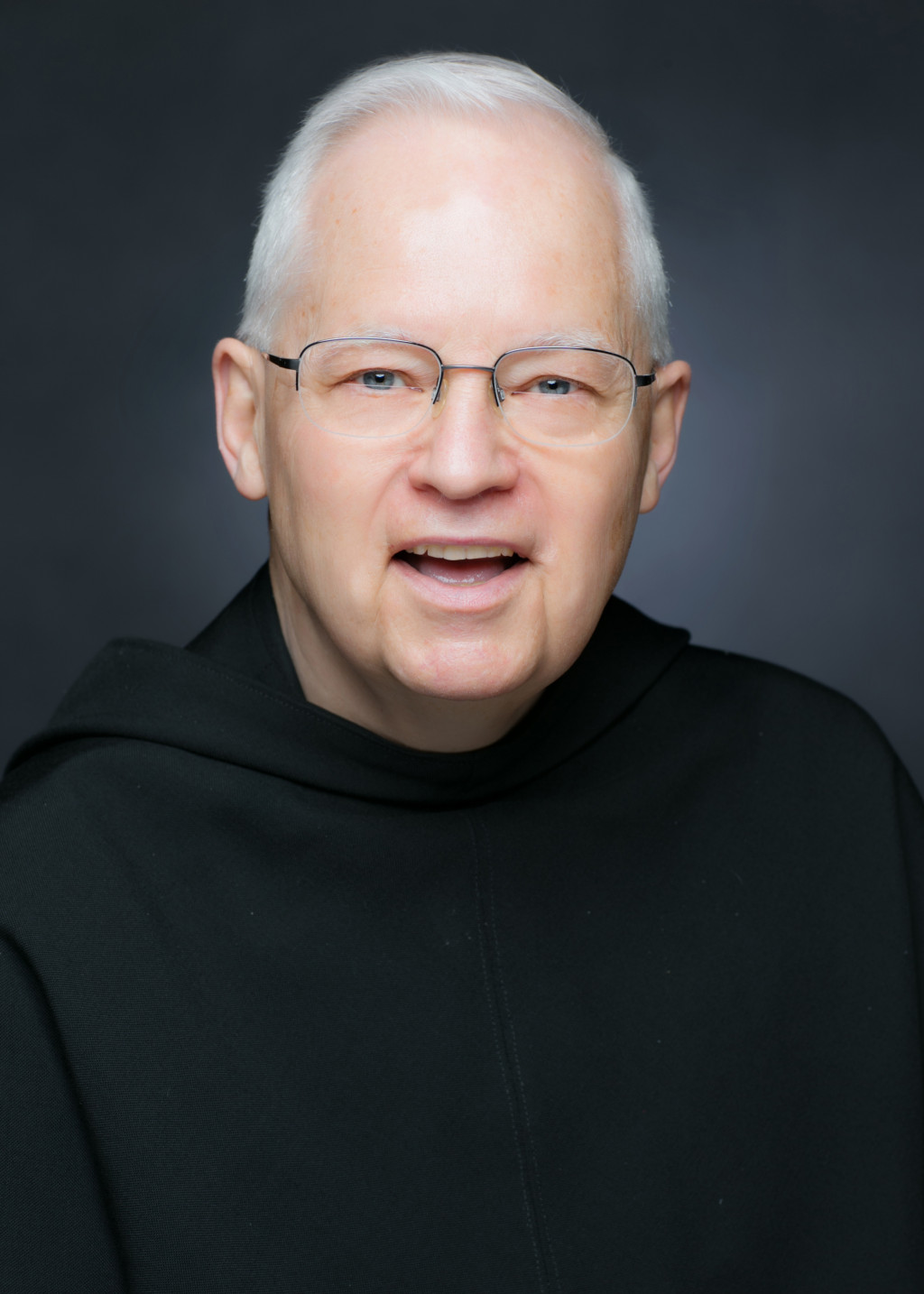 Fr. Richard Eldredge, TOR
Pastor / Director of Evangelization
Richard Eldredge is an ordained Catholic priest friar of the Franciscan Order from the Province of the Most Sacred Heart of Jesus (Loretto, PA). He was born in Jersey City (NJ) on May 2, 1941. He received his B.A. from Seton Hall University (South Orange, NJ) in May of 1964, majoring in classical languages, philosophy and psychology, and his M.Div. from Saint Francis Seminary (Loretto, PA) in May of 1979. He has also earned his M.A. in phenomenological psychology and philosophy in December of 1970 and his Ph.D. in clinical psychology from Duquesne University (Pittsburgh, Pa) in May of 1985.
Since 1965, his professional training includes pastoral psychology, spiritual direction, and depth psychotherapy and consciousness research. His employment experience includes parish and hospital ministry, directed and group retreats, diagnostic assessments in private and government treatment centers, counseling and psychotherapy in state institutions and private practice, professional programming and workshop facilitation, group therapy in the hospice program, speaking engagements in religion and psychology, and teaching in higher education. Having held the position of associate professor of psychology, he taught at the Community College of Allegheny County (Pittsburgh, PA), St. Francis University and Seminary (Loretto, PA), Franciscan University (Steubenville, OH), and Washington Theological Union (Silver Spring, MD). He has also been a staff member at the Franciscan Center for spiritual renewal (Winchester, VA) from which he had ministered and traveled to conduct retreats and conferences. He later held the position of Director of St. Francis Seminary in Toronto, Canada, for his province in the United States and then became religious minister and Director of ministerial formation for his Franciscan community in Washington, D.C. Subsequently, he was Director of Mission Effectiveness for his province as well as part-time faculty member for the graduate department of Pastoral Ministry and adjunct professor for the continuing education program at St. Francis University (Loretto, PA). At that time he worked on the Peace and Justice Commission of the Diocese of Altoona-Johnstown in Pennsylvania.
In 1995, he began full-time pastoral ministry in the Diocese of Fort Worth. His ministry has been in Stephenville, Dublin, De Leon, Comanche, Arlington, Fort Worth, Seymour and Megargel. In 2007, he became the pastor of Good Shepherd Catholic Community in Colleyville. His professional specialty has been psychological consultation in human and spiritual integration. He has written several articles on this topic, and served on several boards with professional membership. His pastoral ministry in the spirit of Saint Francis and Saint Clare is evangelization and discipleship, seeking out the lost in and beyond our community in need of reconciliation and conversion of heart to God, Church, oneself and others so that all may experience the peace and joy in a personal friendship with the Lord.