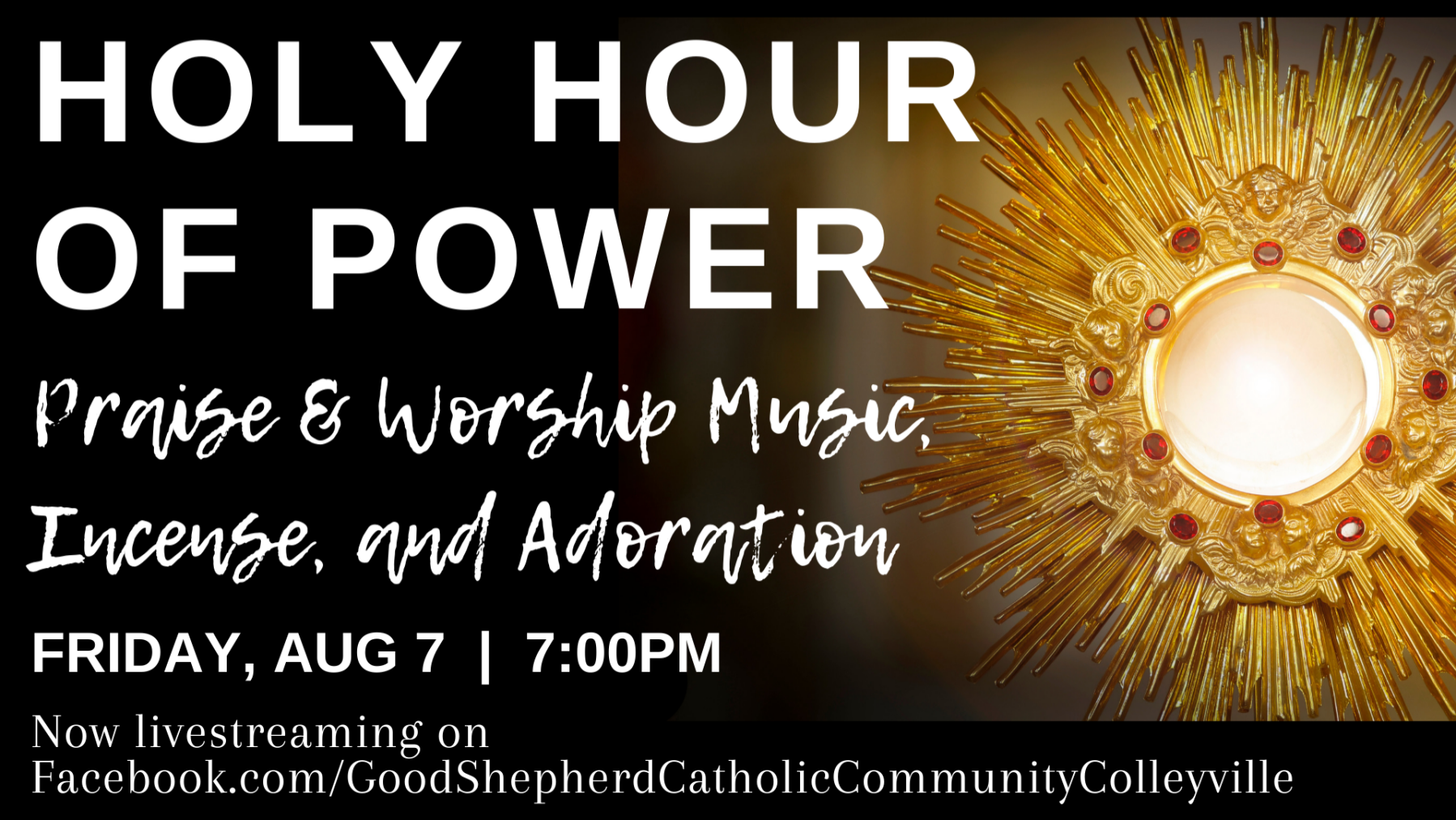 Friday, August 07, 2020
,
7:00 PM - 8:00 PM
Location: Church, 1000 Tinker Road, Colleyville, TX US 76034
Room: Church, Online
Come spend time with Our Lord in Eucharistic Adoration by attending our monthly Holy Hour of Power. Join us for praise and worship music as well as incense as we gather together to open our hearts to Jesus Christ.
Don't want to come into the Church? That's okay! Holy Hour of Power will be livestreamed beginning Friday, August 7, 2020. Please join us in the Church or online!
Accessing our Facebook Page without a Facebook Account
If you would like to watch our Live-streamed Holy Hour of Power over the coming weeks, but don't have a Facebook account, simply follow the instructions below to access the videos.
Visit facebook.com/GoodShepherdCatholicCommunityColleyville/ (either click the link or copy that text into a new browser window).
If you don't have a Facebook account, wait a few seconds and a screen will pop-up allowing you to bypass setting up an account to access the page. When this image pops up, simply click "Not Now" at the bottom.
Scroll to the video section and then click on our latest video to view it either live or after production.
Then, join us in prayer from your home!