FUNERALS
At the death of a Christian, whose life of faith was begun in the waters of Baptism and strengthened at the Eucharistic table, the Church intercedes on behalf of the deceased because of its confident belief that death is not the end, nor does it break the bonds forged in life. The Church also ministers to the sorrowing and consoles them in the funeral rites with the comforting Word of God and the Sacrament of the Eucharist." (Order of Christian Funerals, no. 4)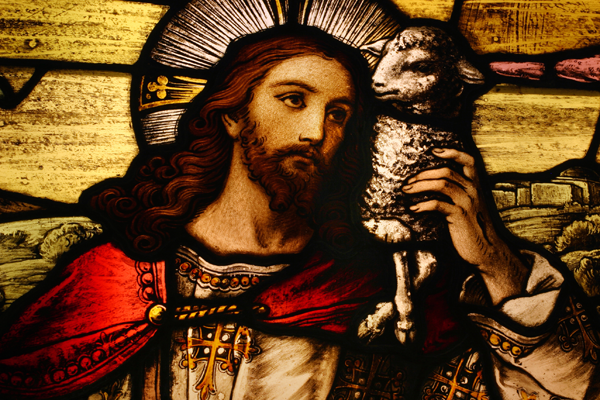 If you have recently experienced a death in your family or simply want to begin the funeral planning process, please contact Michael Williams, at 817-421-1387. He will assist you with scheduling, liturgical planning, and clergy.
Vigil (also called a Wake)
At the vigil, the Christian community keeps watch with the family in prayer to the God of mercy and finds strength in Christ's presence" (Order of Christian Funerals, no. 56). The Vigil Service usually takes place during the period of visitation and viewing at the funeral home. The Vigil Service can take the form of a Service of the Word with readings from Sacred Scripture accompanied by reflection and prayers. Eulogies are usually encouraged to be done at the funeral home during visitation or at the Vigil Service.
If you need help scheduling a Deacon to assist you with the Vigil Service, please let us know and we can help arrange this for you.
Funeral Mass
The funeral liturgy is the central liturgical celebration of the Christian community for the deceased. When one of its members dies, the Church encourages the celebration of the funeral liturgy at a Mass. When Mass cannot be celebrated, a funeral liturgy outside Mass can be celebrated at the church or in the funeral home.
Please print and complete the appropriate form below:
Selections for readings can be found at FUNERAL READINGS.
Please bring your form with your selections to your appointment.
The appropriate time for eulogies will be during the Vigil Service or during the Bethany Reception following the Funeral Mass/Service.
Committal
The Rite of Committal, the conclusion of the funeral rite, is the final act of the community of faith in caring for the body of its deceased member. It should normally be celebrated at the place of committal, that is, beside the open grave or place of interment. In committing the body to its resting place, the community expresses the hope that, with all those who have gone before us marked with the sign of faith, the deceased awaits the glory of the resurrection.