Welcome!
We're so glad you're here.
At Good Shepherd, we seek to foster a lifestyle of discipleship focused on the five characteristics of a disciple: welcome, encounter, grow, serve, and share.
what to Expect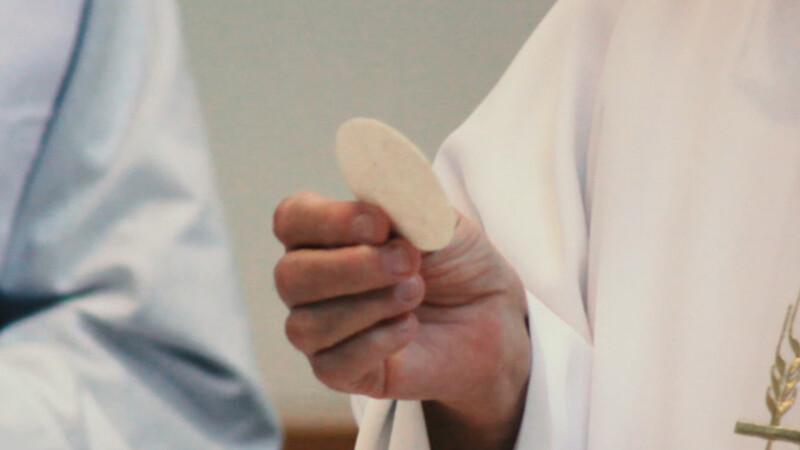 On the weekends, we gather as a community to worship and encounter Jesus Christ at Mass. We also gather for daily Mass. Click below to view all Mass times.
Are you Catholic? Christian? Non-Christian? Whatever path you are walking, you are welcome at Good Shepherd!

Grow in Faith & Connect with Others
Have questions about Christian faith and living?
Consider attending Alpha.
Are you seeking a more intimate relationship with Jesus Christ?
Sign up for a CRHP retreat.
Want to learn more about the Catholic faith, or do you want to become Catholic?
Join RCIA.
Looking for adult education and formation opportunities?
Take part in our Adult Faith Formation.
Been through a separation or divorce?
St. Rita's Ministry offers hope and healing.
Are you going through a difficult time?
Stephen Ministers care for hurting people.
Have you lost a loved one?
GriefShare is here for you.
Click below to view all our ministries:
Registering at our church
If you are interested in registering as a member of Good Shepherd, please complete our online registration form (below). If you have any questions, please click here to contact us, and we will be happy to help!
Online Registration Form
Greetings Prospective New Members!
We welcome you joining our parish. To become a fully engaged member of our community, we would like to share with you our expectations of membership.
Our ultimate goal as members of the Body of Christ is:
In welcoming all, we form disciples who know, love and serve God and neighbor.
We demonstrate this by:
Attending Mass every Saturday or Sunday and Holy Days
Stewardship of our Prayer, Service and Generosity

Prayer— regular family prayer, reading of Scripture, Eucharistic Adoration, Daily Mass when possible
Service— join at least one of our Connect Groups of ministry
Generosity— making a generous, consistent, and visible gift to the Church's offertory and other charities
Who, then, is the faithful and prudent steward…? (Luke 12:42)
Jesus calls his disciples to be good Stewards of the gifts God has given to us.
Enrolling in our Faith Direct program for online giving instead of using cash or envelopes

Enrolling your children K—12 in Lifelong Faith Formation classes each school year
Enrolling your children in our Catholic schools, Holy Trinity Catholic School or Nolan Catholic High School (if you wish to pursue a private, Catholic education for your children)
Connecting with our Catholic Community through joining a Small Church Community. A Small Church Community is a small group of adults, and, at times, children who gather in homes normally twice a month to reflect on their lives in light of the Gospel and share their Christian faith through prayer, fellowship, mutual support and service.
We encourage you to spend time exploring all that our Church Community has to offer by visiting our news and events page.
Please prayerfully consider if our membership expectations meet your desire for finding a new Church home that is the right fit for you. If so, we invite you to take the next step—complete our online registration form.
Online Giving
Being a stewardship-focused parish, we believe that it is important for our members to serve through visible time, talent, and treasure. An easy way to manage your visible treasure is by signing up for our easy online program, Faith Direct. When you sign up for Faith Direct, your contributions will be all be handled electronically, and you will no longer have worries about forgetting your envelopes. It is a quick and convenient way to manage your contributions all from the convenience of your own computer. If you have any questions regarding Faith Direct, please contact the parish office at 817-421-1387.


Lifelong Faith Formation: Our K - 12 Religious Ed. Programs
Click below to learn more about each of our Lifelong Faith Formation programs:

Little Lambs: Our Preschool Program

Our Catholic Schools
Click below to learn more:
See you soon!