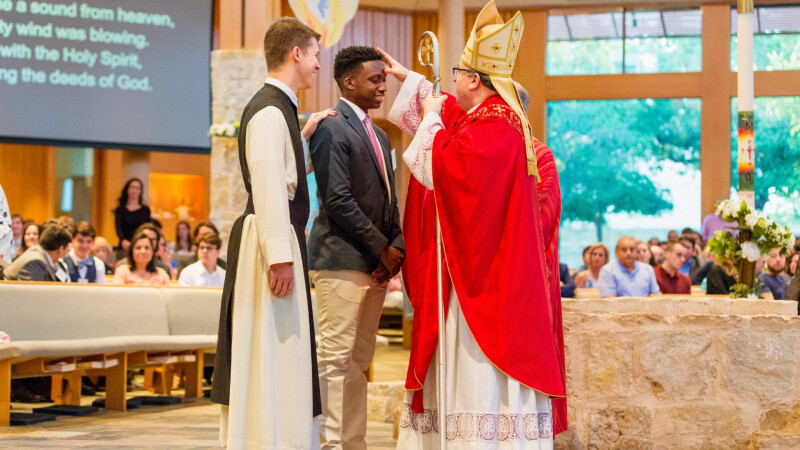 The word "Confirmation" then reminds us that this Sacrament brings an increase and deepening of baptismal grace: it unites us more firmly to Christ, it renders our bond with the Church more perfect, and it gives us a special strength of the Holy Spirit to spread and defend the faith, ... to confess the name of Christ boldly, and never to be ashamed of his Cross (cf.Catechism of the Catholic Church, n. 1303). --Pope Francis
---
CONFIRMATION DRESS CODE
(click image for details)
---
2023-2024 Confirmation Information
Students who are 15 years of age (as of April 2024), or entering the 9th Grade as of Fall 2023 and older are eligible to register for the Sacrament of Confirmation.
Preparation for Confirmation will be during High School Faith Formation on Wednesdays, from 6:00-8:30pm an additional fee of $45 will be added for Confirmation students.
You must register for both High School Faith Formation and Confirmation.
If you have any questions regarding the Confirmation program, please contact the parish office at 817-421-1387.
Volunteer Opportunities
We highly encourage each student to volunteer within their church community and their city's community multiple times before they are confirmed. In order to volunteer at Good Shepherd, your student must be current with their Safe Environment training.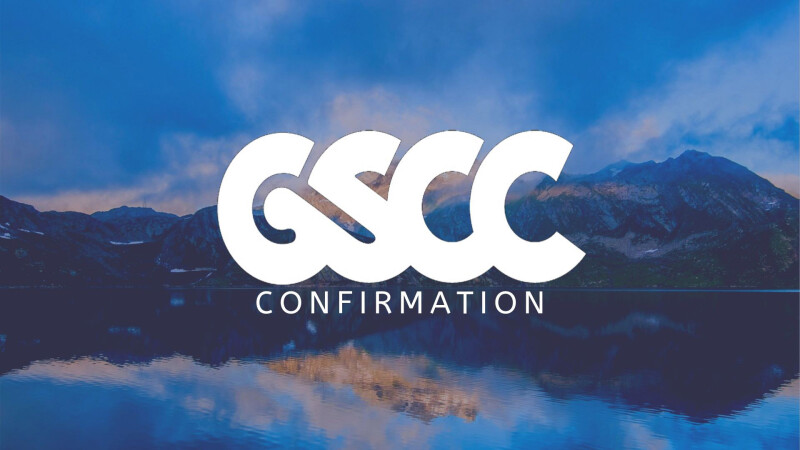 CONFIRMATION CANDIDATE CHECKLIST
Detailed information:
Confirmation Class
This time is especially critical for students preparing for Confirmation. These sessions will be strictly focused on material relating specifically to Confirmation. They will contain powerful teachings, dynamic group discussion, dinner/fellowship, and more!
Should students be absent for any reason, the class will need to be made up by watching the video from the class, and answering the make-up questions and essay prompt that will be sent to those who miss the class. On the dates listed below, students stay 30 minutes longer than normal Renovate nights till 8:30pm for Confirmation class. All Confirmation students are still expected to be at all Renovates throughout the entirety of the year. More information on classes and dates will be discussed at Parent Orientation, August 20th and 23rd. Please reach out to Katie Downey at if your student will not be able to attend a class.
Dates:
Fall Track Session:
September 20th

September 27th
October 11th

October 18th

November 8th

November 29th

November 30th

December 6th

Spring Track Session:

January 17th

January 24th
February 21st

February 28th

March 6th

March 8th

April 3rd
Baptismal Certificate (Due: Wednesday, Sept. 13, 2023 by 9pm)
Choosing Your Sponsor (Due: Wednesday, Sept. 22, 2023 by 9pm)
Confirmation Name (Due: Wednesday, February 7, 2024 by 9pm)
Dress Code (Due: Friday, March 22, 2024 by 9pm)
Each student is expected to be dressed in full "Sunday best." The dress code will be covered in more specifics at the Confirmation Classes in the Spring, as well as emailed out to all the parents. Students must submit a photo of themselves wearing their Confirmation outfit by 9:00pm on Friday, March 24, 2023.
Girls, email your photo to Katie Downey at
Boys, email your photo to Nathan Karls at
Letter to Father Mike (Due: Friday, April 12, 2024 by 9pm)
In the days of the early Church, it was often customary to approach the leader of that community, and formally request the Sacrament that you had been preparing for. We approach Confirmation here at Good Shepherd the exact same way. Towards the end of your preparation, we would like you to write a letter to our pastor, Fr. Michael Ciski, TOR, and formally request the Sacrament of Confirmation. This can be a one page letter, illustrating to Fr. Mike what you have experienced during this time of preparation, and why you think you are prepared to receive it. You could include ways your faith has grown, ways the Holy Spirit has worked through you, and how you plan to live out the Sacrament in your life. The letter should be one page (single space), free of grammatical errors, and something you'd be proud to show your parents. Any questions, please contact Katie Downey, at
.
Interviews
Initial Interview

- Confirmation Initial Interviews will be held after scheduling time with a youth minister or catechist; which will take place mid August through the end of September. Following registration initial interview signups will be provided per email. The initial interviews are for the students only. The Initial Interview is meant to communicate expectations and assess the student's personal faith life before receiving the gift of Confirmation. If you have questions, please contact Katie Downey.

Final Interview

- Confirmation Final Interviews begin early April and will be scheduled until late April. More information on signing up for a time slot to come. The Final Interview is to talk about how the student grew in their faith life and if they are ready to receive the Sacrament of Confirmation. This interview will take place with the student and a CORE team member. Katie Downey will inform you of your scheduled interview.
Confirmation Mass
Confirmation Mass day and time for 2024 will be set by The Most Reverend Bishop Olson. Date will be released as soon as we receive it.