FIRST RECONCILIATION &
COMMUNION PREPARATION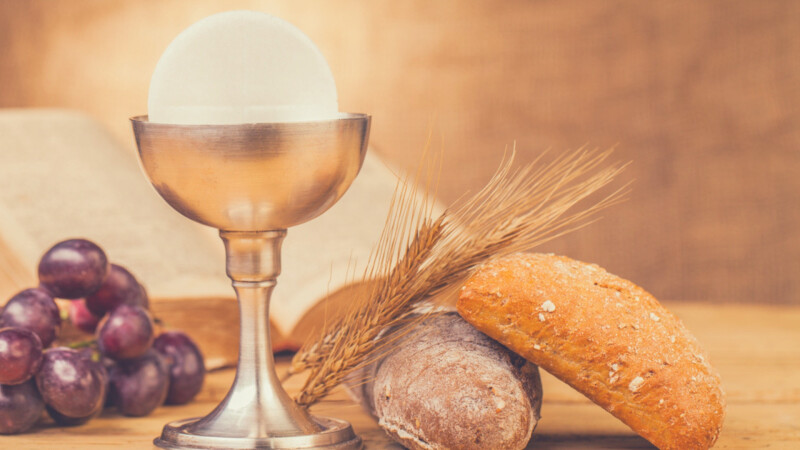 Are you seeking a sacrament for your child age 7-11?
The first step to help your child receive a sacrament at our parish is to request preparation for them through this
How do we prepare for the Sacraments of Reconciliation and Holy Eucharist at Good Shepherd?
Each child and at least one parent attends a series of four 1.5 hour workshops (2 for Reconciliation and 2 for Holy Eucharist) in order to prepare to receive the sacraments.
Children preparing to receive Reconciliation and Holy Eucharist must show proof of baptism and be currently enrolled in Faith Formation classes (either in-person or through our home study option).
If your child was baptized in a church other than the Roman Catholic Church, contact Laura Nelson for information about how they will be prepared for their sacraments.
SACRAMENTAL PREPARATION QUICK FACTS
Families must be registered members of Good Shepherd Catholic Community to be prepared for the sacraments here. If you are not a registered member of the parish but wish your child to prepare for their sacraments at Good Shepherd, contact Laura Nelson for information.
Each Child and at least ONE Parent need to attend the two-part Reconciliation workshop series AND the two-part Eucharist workshop series. (for a total of FOUR workshops)
Baptisms must be verified prior to the child receiving their Reconciliation and Holy Eucharist.
Cost: $15/per child for each sacrament workshop series ($15 for the two-part Reconciliation series and $15 for the two-part Eucharist series)
NOTE on Baptism Verification
If your child was baptized at Good Shepherd, please provide a photo, scan, or photocopy of their original Baptism certificate for our records.
If your child was baptized at another parish, you will need to provide proof of Baptism to Good Shepherd prior to the child receiving any sacraments at our parish. Contact Laura Nelson for information on acceptable forms of Baptism verification.
Baptism certificates can either:
Be mailed directly to Good Shepherd (Attn: Laura Nelson – Elementary Sac Prep) at 1000 Tinker Rd. Colleyville, Texas 76034,
OR the parish of Baptism can issue the certificate to the parent for submission to GSCC. Please note that Good Shepherd must keep this certificate on file for our parish records and it will not be returned to you.