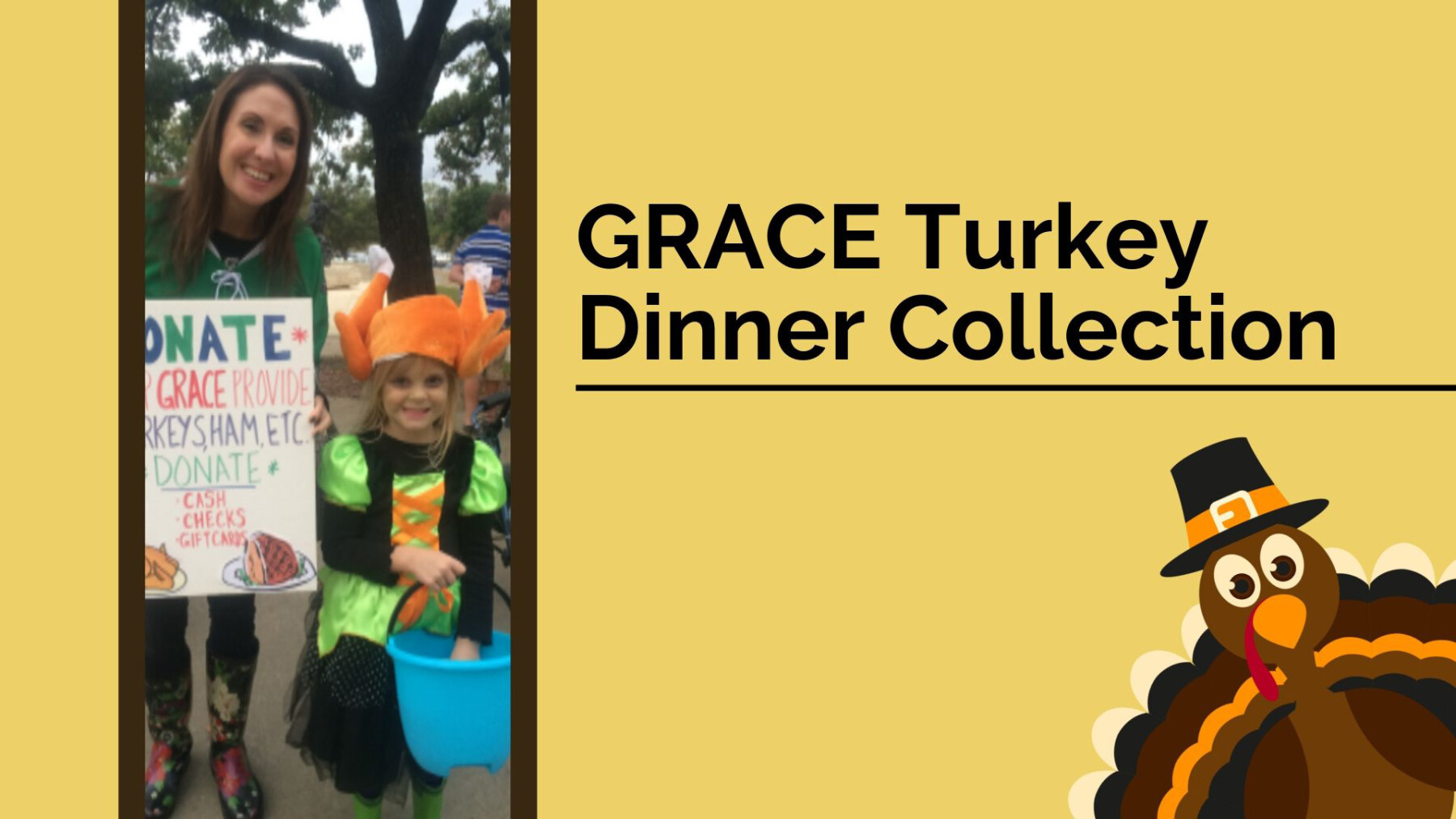 Saturday, October 30, 2021 - Sunday, October 31, 2021
Good Shepherd Outreach Services will be conducting its Annual Turkey Dinner Collection for our friends served by GRACE. Monies collected after Masses will provide hundreds of people in need in our community with turkeys and other items for their Thanksgiving and Christmas dinners, so please give generously.
We gladly accept cash, checks or gift cards! If you'd rather donate online, you can do so by clicking button below.
Thanks for your support!
Questions: Please contact Good Shepherd Outreach Coordinator Ray Matteson at or at 817-421-1387.