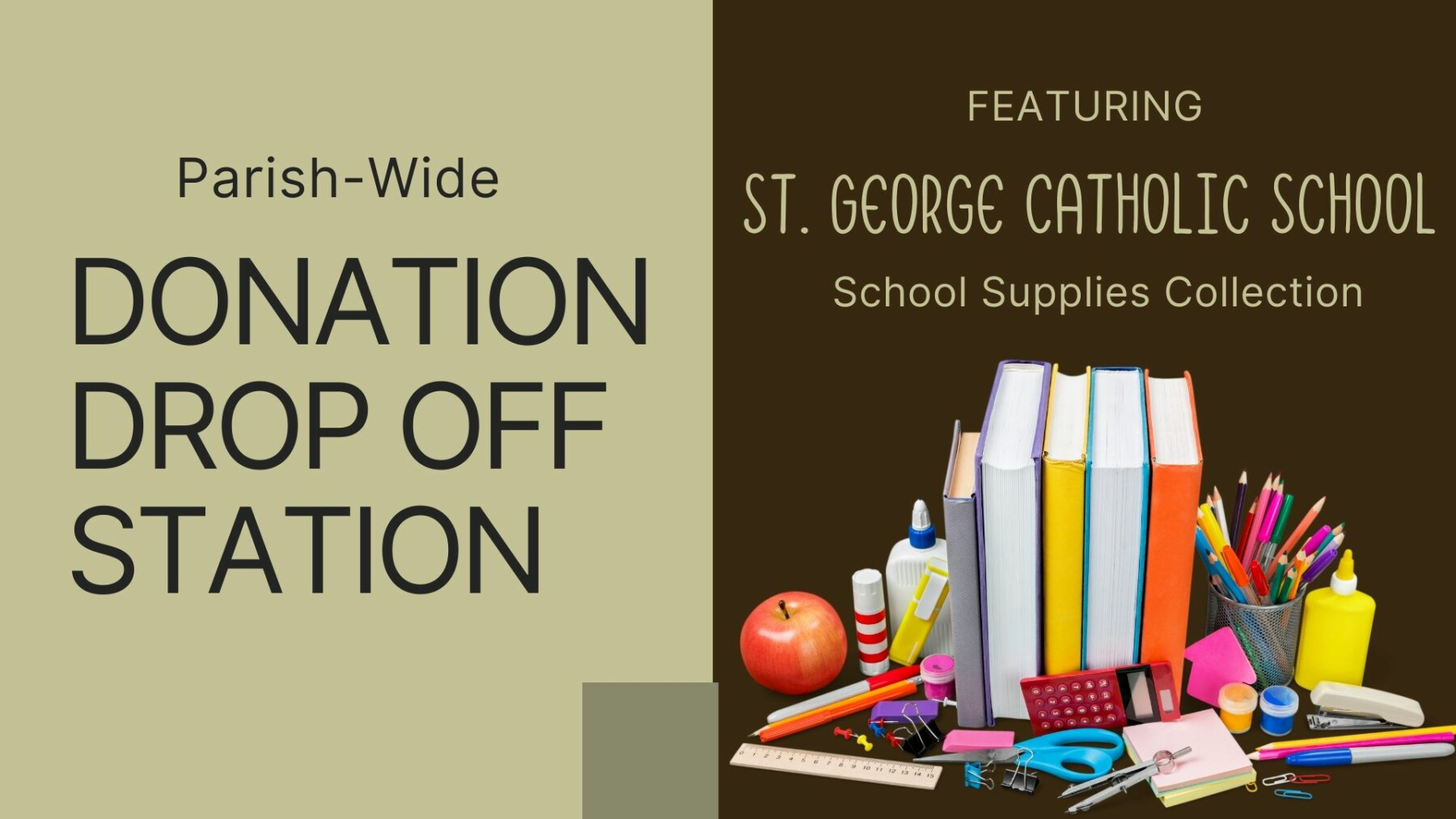 Saturday, July 16, 2022
,
9:00 AM - 12:00 PM
Location: Good Shepherd Catholic Outreach Center, 6125 Colleyville Blvd. , Colleyville, TX US 76034
St. George Catholic School is a parochial school for children in grades prekindergarten through eighth that seeks to foster a Christian atmosphere where students become self-directed learners and decision-makers applying religious principles, social skills, and intellectual expertise to their everyday lives. Each year Good Shepherd collects school supplies for St. George students before the start of classes. We'll collect supplies at the Good Shepherd Catholic Outreach Center this year.
Here are the supplies needed by the school:
3" and 2" binder with clear pockets
package 8-tab dividers with pockets
plastic folders with brads
pencil pouch w/zipper
#2 Pencils
blue, black, and red pens
washable markers
dry erase markers
colored pencils, 12 ct.
crayon boxes (24 count)
black Sharpie markers
3x5 index cards
3x3 post-it sticky notes
composition notebooks, wide and college rule
graph paper notebook, 100 sheets (Math)
packages of graph paper
wide rule notebook paper
wide ruled spiral notebooks
glue sticks
hand held pencil sharpener
pencil top erasers
pink erasers
Scissors (kids)
tissue boxes
water color set
clear Scotch tape (roll only, no dispenser)
backpack (no wheels)

What will happen?
As always, a small cadre of volunteers will collect donations from your car trunk or truck bed as you drive up. (You need not/should not get out of your vehicle). The parish volunteers will sort donations and make sure they are delivered to St Georges Catholic School. If you can deliver your donations in sturdy cardboard boxes it would be appreciated but is NOT required.
Your extraordinary generosity during last year's school supply collection helped all the St George students and families come to school prepared and ready to learn. Please join us on July 16 to continue demonstrating Good Shepherd's charitable nature.
If you have any questions, please contact Ray Matteson, Coordinator of Outreach Services.