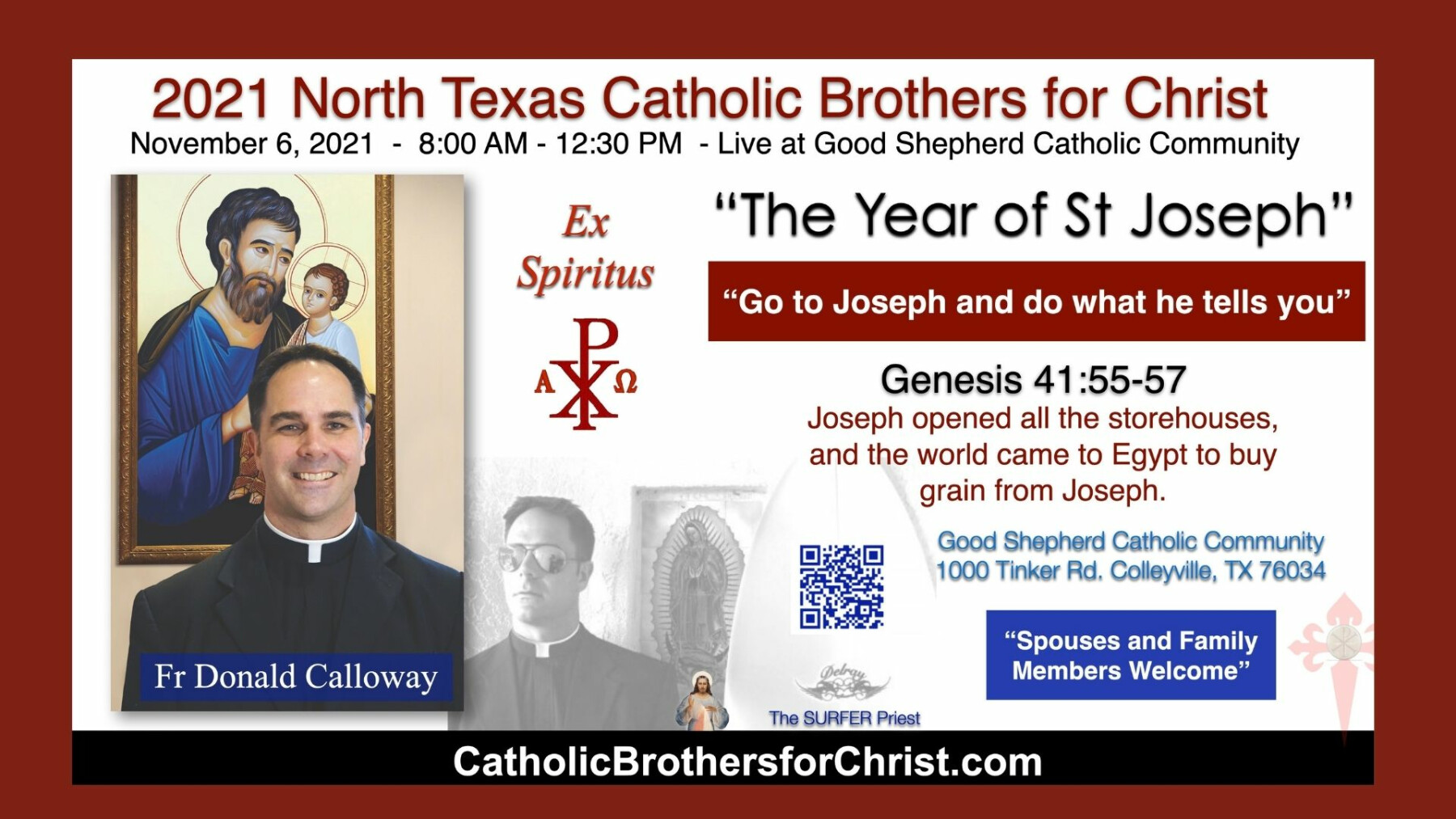 Saturday, November 06, 2021
,
8:00 AM - 12:30 PM
Location: Good Shepherd Catholic Community, 1000 Tinker Road, Colleyville, TX US 76034
Join the Catholic Brothers For Christ at their annual fall conference here at Good Shepherd! The guest speaker will be Fr. Donald Calloway, the "surfer priest" and author of Consecration to St. Joseph: The Wonders of Our Spiritual Father. He will be speaking about the Year of St. Joseph. There will be music, Eucharistic Adoration, and Reconciliation. Spouses are welcome! Breakfast is included in the $25 Registration fee. Students pay only $15.
Speaker: Father Donald Calloway
Topic: Year of St. Joseph
Music, Eucharistic Adoration, and Reconciliation will be available.
Spouses welcome
Breakfast included in $25 Registration fee. Students: $15
Register at www.catholicbrothersforchrist.com