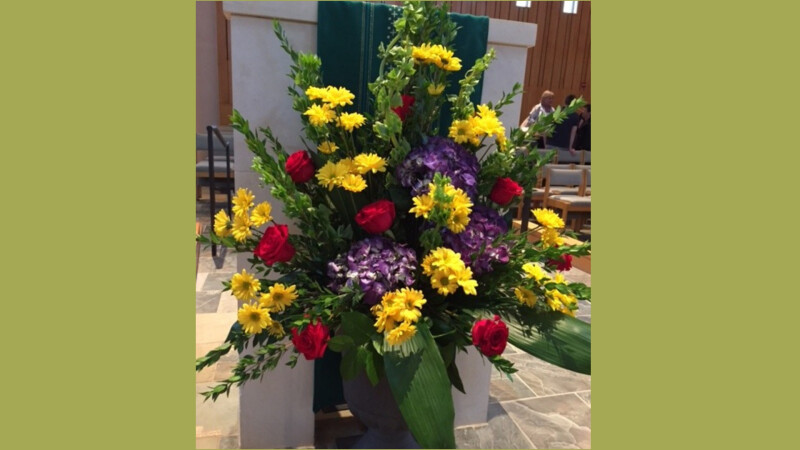 Provides the seasonal décor in the church that enhances parishioners' worship experience.

Do you have a question about this ministry? Click on a name below to contact us.
Ministry Lead: Kathy Schroeder
Staff Contact: Sr. Michelle Nguyen, CMR, 817-421-1387
Would you like to commemorate special days in the year? Donations for flowers on our altars or at the Blessed Mother will be to honor or memorialize the special people and events in our lives. Flowers can mark the anniversary of a birth, baptism, confirmation, marriage or death, as well as expressions of thanksgiving during Easter, Mother's or Father's Day, and Christmas. Arrangements will be of seasonal flowers only, no exotics, and are ordered by the Art & Environment committee only.