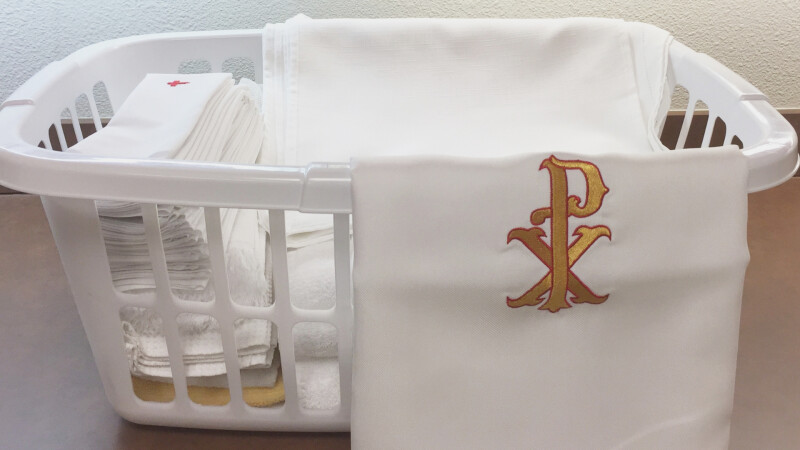 Our Linens/Altar Care Ministry offers parishioners a special, sacred way to serve the Church. Four times per year, volunteers launder and iron altar linens used during Mass at Good Shepherd and then return the linens to the parish. Additional help is needed during Christmas and Holy Week. Please consider joining this important ministry! For more details, please see the links below.
Resources
Interested in joining the Linens/Altar Care Ministry? Click here to get started!
Do you have questions about this ministry? Click on the name below to contact us.
Ministry Lead: Resy Rivera
Staff Contact: Sr. Michelle Nguyen, CMR, 817-421-1387