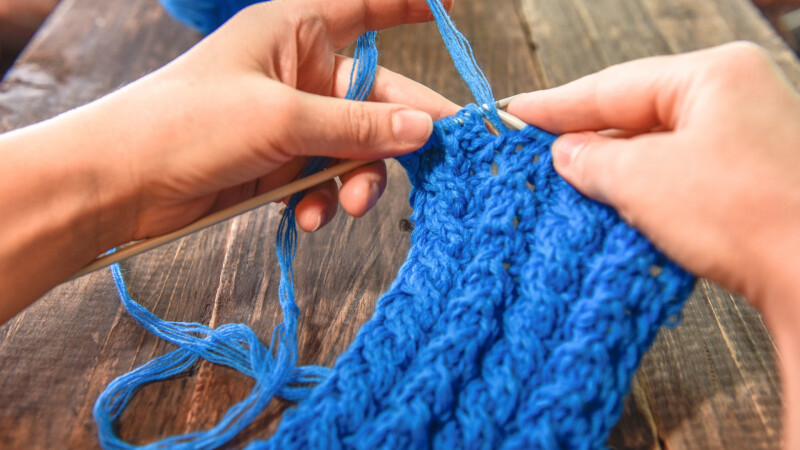 If you like to knit or crochet and are looking for a way to answer God's call to serve, then please consider becoming a member of Good Shepherd's Prayer Shawl Ministry. This ministry is a wonderful way to demonstrate God's love, comfort and mercy to people experiencing difficult times.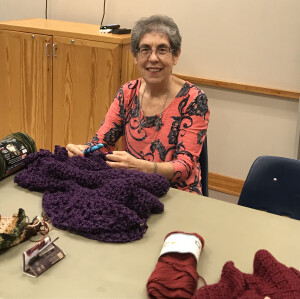 Join Us or Create on your Own
Members of the Good Shepherd Prayer Shawl Ministry meet the 1st Wednesday of each month at 9:30 a.m. in Room 5 to knit and/or crochet as a group and pray over the shawls and lap blankets. If you prefer to knit or crochet prayer shawls and lap blankets on your own and then give them to our Prayer Shawl Ministry to pray over, simply bring your creations to the Parish Office, where you can complete a donation card.
Donations of Regular Worsted Yarn Always Appreciated
We also accept donations of regular worsted yarn, which we will use to make shawls and blankets.
For more information and to donate yarn, please contact Ann Lussier, Lead Minister for the GSCC Prayer Shawl Ministry.
Ministry Lead: Ann Lussier
Staff Contact: Donna Campbell, 817-421-1387