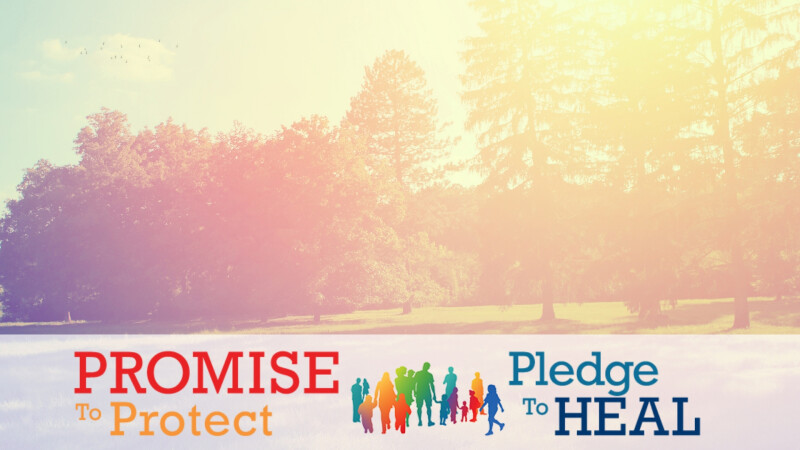 ---
Creating a safe environment for children and young people is a diocesan priority. We are dedicated to ensuring a culture of safe and respectful conduct in ALL ministries and enhancing and protecting the dignity and trust of all God's people.
We hold all Church Clergy, Religious, and Lay Ministers to Christ-centered conduct.
Appropriate training is how everyone will best be able to recognize, respond, and report abuse, neglect, and /or sexual misconduct of all ages.
As a result of this priority, every employee and volunteer must:
Complete a Volunteer Ministry Application
Have a criminal background check
Complete Adult Safe Environment Training (18+ adults only) or Teen Safe Environment Training Session (13-17 teens only)
REGISTRATION FOR ADULTS
Regular Session at Good Shepherd:
Wednesday, January 20 at 6:00pm

Wednesday, February 10 at 6:00pm

Wednesday, February 24 at 6:00pm
Renewal Session* at Good Shepherd:
*The renewal sessions are only for people who took their first class after September 2018. First timers and those who took their initial class prior to September 2018 must take the regular session. If you are not sure which session you need to attend, please contact the parish office at 817-421-1387.
I NEED A VIRTUS PROFILE I HAVE A VIRTUS PROFILE
FREQUENTLY ASKED QUESTIONS
RECENT ARTICLES ON SAFE ENVIRONMENT
Don't paint Catholic Diocese of Fort Worth with same broad brush on response to abuse
Policies aren't enough to protect children from abuse, churches must take action
BELIEVE IN THE POSSIBILITY OF HELP AND HEALING. THERE IS HOPE.
To listen to your needs and support you, a local Victim Assistance Coordinator is available to help you or anyone who has been abused or victimized by someone representing the Catholic Church. We will help you make a formal complaint and arrange a personal meeting with the bishop, or his delegate, if desired. We encourage you to come forward and speak out.
The Victim Assistance Coordinator may be contacted at: (817) 602-5119
For more information about safeguarding children and young people, please contact the Office of Safe Environment at (817) 945-9334 or (817) 945-9341 www.fwdioc.org/safe-environment