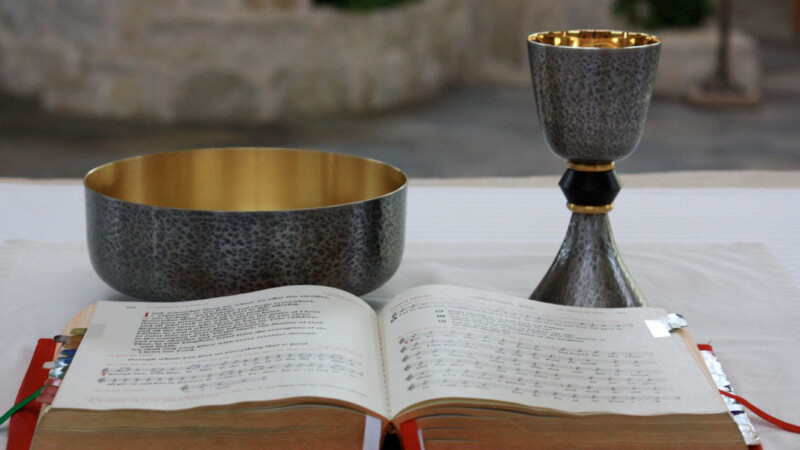 Extraordinary Ministers of Holy Communion (9th grade and older) share responsibility for distributing the Eucharist at Masses on Saturdays/Sundays and weekdays. Ministers must be in full communion with the church. A two-hour training class is required as well as Safe Environment training. Extraordinary Ministers of Holy Communion are scheduled at their Mass of preference. For example, if you normally attend the 9:00 a.m. Sunday Mass, you will be scheduled at that Mass.
Training to become a NEW Extraordinary Minister of Holy Communion will be held throughout the year.
THE NEXT EXTRAORDINARY MINISTER OF HOLY COMMUNION TRAINING IS:
EMOHC Prayer
Heavenly Father, I thank you for calling me to serve You and Your people in this community as an extraordinary minister of the Eucharist. You know that I could never be worthy of such an exalted honor. Help me to be less unworthy by remaining free of sin. Let me nourish Your people with the witness of my life as I feed them with the Body of Christ. Grant Your strength and holiness to all Your extraordinary ministers and make them worthy to bring Christ to others. Amen.
EMOHC Lead Reference
Gluten Free Host
GLUTEN FREE HOST
Be sure your name is on the bottom of your pix. Place it on the tray, host inside.
DURING COMMUNION:
When communion is being distributed to the assembly, you may approach the altar from your nearest aisle.
Wait at the bottom of the altar steps.
The Lead Eucharistic Minister or Sacristan will see you and bring the tray to you.
They will offer the tray to you so you may retrieve your pix, saying, "The Body of Christ" to which you respond, "Amen". Consume the host in their presence, (unless they are unable to come to the altar) and return to your seat with your pix.
No one, even parents, should remove the host from the pix; only the individual who needs the gluten –free host.
Links
Ministry Lead: Larry Landry
Staff Contact: Sr. Michelle Nguyen, CMR, 817-421-1387