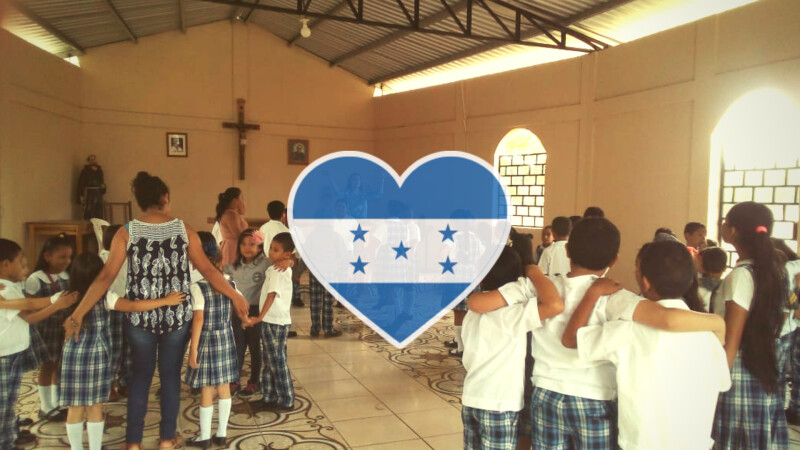 LATEST UPDATE
---
In 1998, Hurricane Mitch devastated Honduras, killing 5,600 people, causing $2 billion in damages, and destroying 3,000 schools nationwide. It was then that the Catholic Dioceses of Fort Worth and Juticalpa, Honduras, formed a "covenant partnership" focused on rebuilding and humanitarian assistance.
In 2008, Good Shepherd Catholic Community established a covenant partnership with the Fray Casimiro Cypher Trade School in Campamento, Honduras. With the leadership of the new director Mr Wilson Romero and our support, the "trade school", has developed and it is now know as the Fray Casimiro Cypher Technical and Professional Institute (the "Institute"), where students continue learning skills that will help them earn money to support themselves and their families and now they also have the opportunity to learn English in the Bilingual school, they receive a higher academic and technical education and business skills. Our covenant vision enables Good Shepherd and "the Institute" to work together to help the poor of the community and promote social justice.
About the Fray Casimiro Institute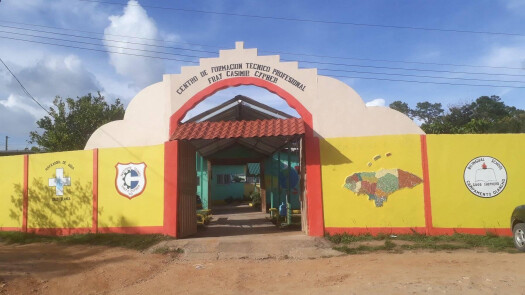 In addition to the Trade School where middle and high school-aged students study academics and learn carpentry, welding, sewing and others skills, there is now a grade school for primary grades and a bilingual school.
What once started as a school teaching trades to 250 students a year has grown into robust academic program that now educates 1,200 students a year and employs a staff of 60.
Students live far from school, some of them walk or bike many miles to attend the schools. Now the Institute provides transportation and housing for some of them, but a great need for more student housing still exists.
The school year runs from February through November, allowing students to work the harvest season of December and January and earn money for their families.
About Honduras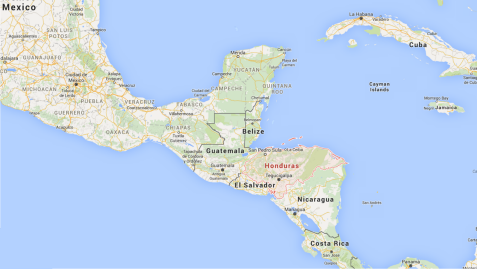 65% of Hondurans - more than 5.3 million people - live below the poverty line, earning the equivalent of $1,200 in American currency per year.
The Honduran government provides free education through 6th

grade but just 60% of students actually stay in school until then.
All middle and high schools are private schools and there are very few. Just 20% of children in rural areas complete 9th

grade and 10% make it through 12th

grade.
56.4% of Hondurans are either unemployed or under-employed.
Honduras has the highest murder rate in the world. Corruption, organized crime and gang violence are a constant threat to people who live there.
Fulfilling God's Call to Become Missionary Disciples
Through the years of our covenant, Good Shepherd parishioners have witness what we can do when we are driven by a sense of mission and solidarity. Thanks to our community's prayers, fellowship and financial support, Good Shepherd has been able to:
Finance the construction of the Chapel on the school campus;
Finance the construction of several new classrooms and a event pavilion;
Upgrade carpentry, welding and other equipment for the Trade School and support with equipment for new workshops such as electronics repair (computers and cellphones), mechanics (motorcycle repairs), among others;
Purchase text books, school supplies and items needs for academic programming;
Give teachers a salary increase, the first in several years.
Honduras Mission Goals
The needs for our friends in Honduras are great and ongoing but Good Shepherd's hope is to focus on the following projects over the next few years:
Continue to increase salaries so all staff are earning minimum wage.

Help

​with

the construction of a new water purification plant

and help provide supplies for water purification project

Help build administration offices and classrooms
Modernize the Technical Institute Workshop Equipment
Help provide supplies for water purification project
Textbook Support for the Bilingual School
Provide scholarships for selected students
What Can You Do?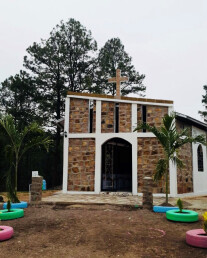 Get Involved in our Program.Contact

Tere Martin Good Shepherd's Mission Ministry Coordinator at 817-421-1387, to learn more.
Make a Donation. Donations to support the Honduras Mission Program are always welcome. Please make checks payable to Good Shepherd and write "Honduras" in the memo section of the check or click the button below to make an online donation!
Pray! Please pray for the people of Honduras and for the continued support and success of our Mission program

Gentle and loving God, help us to use our humanity and faith as a golden thread uniting our hearts and hands as we journey together. Send us your Spirit to guide us on this journey. Grant us the strength to continue our loving bond. Amen.