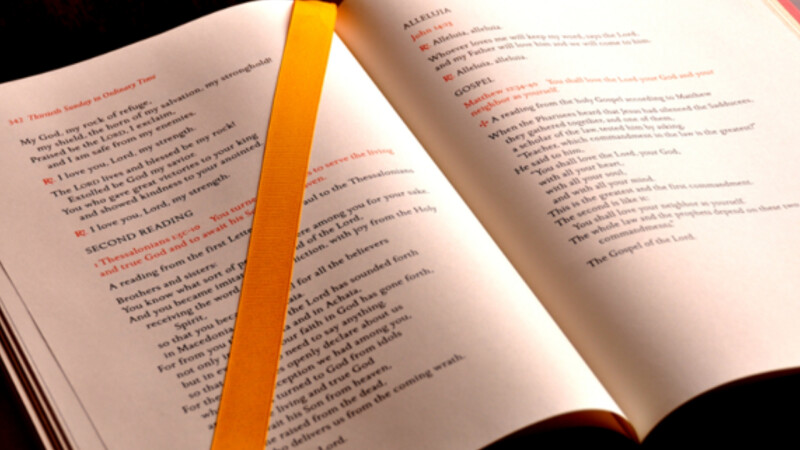 This ministry calls us to be servants of the Living Word of God. In proclaiming the readings at liturgy, the lector does more than simply read. This is a sacred task of a high order into which only those who are sufficiently qualified are permitted to read. A lector's spirituality must include an understanding of Holy Scripture as God's Living Word made present to mankind throughout history, but most fully present in the person of Jesus Christ, the Word made flesh. 1) Richard R. Gaillardetz, Ph.D. Becoming Word for One Another: A Spirituality for Lectors. Liguori Press. 2002
Overview of the Lector Ministry
There are two roles that lectors are responsible for during Mass: 1 Commentator and 2 Lectors.
Lectors are expected to participate in both roles.
The commentator welcomes the people to Mass and instructs the congregation on who is permitted to receive Holy Communion.
The lectors minister to the community by proclaiming the Word of God. Lector 1 reads from the Old Testament and Lector 2 reads from the New Testament.
Requirements
Good Shepherd Lectors are practicing Catholics, in good standing with the Church, members of the parish community, and possess a love of the Scriptures. Our lectors can begin as early as 6th grade. Lectors under the age of 18 must have a signed parent agreement which is available at training.
All lectors must be current with the safe environment training, complete lector/commentator training, and attend/complete/pass a scheduled audition.
Lector Training
Training is required. The training involves committing to two sessions that are about 3 hours each. Session 1 is the overview and understanding of the ministry. Session 2 is the practice and audition of both the commentator and lector roles. Training is scheduled as needed and is held in the church. Attendees must attend both sessions.
Next training: coming soon
The Lectors Ministry devotes time and preparation to understanding the Word of God so they can proclaim the Sacred Scriptures at Sunday and daily Mass and other liturgical services. Training session required.

Ministry Lead: Ken Ross
Staff Contact: Sr. Michelle Nguyen, CMR, 817-421-1387